13 methods - Some you probably aren't using.
Published: 02.01.07
By Ron Smith
Raucous holiday parties can leadto injury, lawsuits, and insults if not planned properly. Tonya Vinas, editor-in-chief of HVACR Business offers tips and advice for parties that will encourage employees throughout …
Published: 12.01.06
By Tonya Vinas
It's one thing to lay off people, but quite another to fire someone.
Published: 09.01.06
By Guy Kawasaki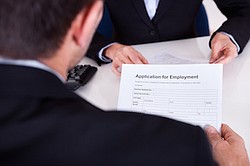 Recruiting doesn't begin and end with the hiring process, it remains one of the most important aspects of any hiring manager's job.
Published: 08.01.06
By Guy Kawasaki