Every contractor should be watching what is happening with healthcare costs. If you already provide employee health insurance, you are well aware of how rising insurance premiums affect your business.
Published: 08.01.09
By Mike Coyne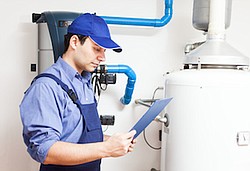 Is an hvacr contractor responsible for injuries to an employee by hazards in a customer's home?
Published: 06.01.09
By Mike Coyne
With an understanding of when and how to use confidentiality agreements, you can prevent information on your business operations from landing in the hands of your competitors.
Published: 05.01.09
By Stephen A. DiTullio
Prevent check fraud by understanding how laser checks can be altered and put technology in place to prevent disaster
Published: 04.01.09
By Frank W. Abagnale