Editor's Note: This article originally appeared in Home Energy magazine. For additional home performance information, visit homeenergy.org.
Achieving comfort involves more than just the HVAC system & it's how the whole home performs as a system.
Transitioning from being a straight HVAC company to being one that focuses on whole-house performance contracting (WHPC) can be a smart move for a growing business.
But it's not without challenges, and it takes a lot of upfront planning to be successful out of the gate. That's why The Department of Energy's Building America program created the "Strategy Guideline: Transitioning HVAC Companies to Whole House Performance Contractors." This how-to guide, by Arlan Burdick of IBACOS, a Building America research team leader, explains how to make a successful transition to WHPC.
"Achieving comfort isn't just about the HVAC components anymore: it's more about how the home performs as a system. HVAC contractors currently work on, and service, the most complicated equipment in a home, positioning them perfectly to affect overall performance. To do this, they'll need to broaden their education base and change how they view HVAC. Minimizing risk and maximizing whole-house efficiency have to become top priorities," Burdick says.
Blaine Fox, of Warm Thoughts Communications and one of the industry experts who participated in the Building America work, thinks many of the top HVAC companies will want to make the transition.
"The best HVAC companies want the top position as the expert for providing both efficiency and comfort to their clients," Fox says. "They won't want to cede that to someone else."
Mary Ellen Conforti of Air Group, a large HVAC and WHPC company in New Jersey, notes that the expanded scope of work has been a plus for them.
"We took on whole-house work as part of our offering, since we had the staff and systems in place from our HVAC business," she says. "We wanted to maintain control, so we invested in the training and equipment. It's been a very good move for us."
The Building America Strategy Guideline says that many HVAC companies, like Air Group, would like to take on the whole-house work themselves.
But to succeed, they must know what it takes to provide those additional services. The strategy guideline provides clear guidance in this area, detailing transition strategies for moving from an HVAC business to one that incorporates WHPC.
The strategies are distilled down into the specific tasks that vary between the two types of business, and they spell out how an HVAC company needs to adjust its practices for WHPC.
The typical integrated WHPC business operates in seven areas, each of which has specific business functions. Some of these functions are different in WHPC companies than they are in HVAC companies.
Each business function breaks down further into specific work activities. For example, training includes technical training, safety training, training in management and training in sales.
Of all the work activities in a WHPC business, there are 15 for which a transitioning HVAC contractor will find guidance especially valuable. These are:
technical training
equipment requirements
relationship to vendors
strategic planning
customer education
community engagement
arrival process
conducting on-site customer interviews
assessing whole-house performance
customer package presentation
assessment reporting
state or local program reporting
work scope and procedures
job completion verification
relationship to subcontractors
Fact sheets to provide additional detail have been developed for eight of these work activities and are included in the strategy guideline.
Each fact sheet begins with a brief description of the issue and provides concise how-to information for the transitioning contractor as well as links to other resources. The following are excerpts from the Vendor Relations and Subcontractor Relations fact sheet:
Issue
Home performance contractors are dependent on a large network of partnerships that contribute in important ways to the completion of comprehensive home improvements.
Vendors are essential in providing the necessary systems, appliances and materials that will need to be installed, while subcontractors will often perform the actual installations.
Establishing strong relationships on both sides of this supply chain will help you complete quality work in a timely and cost-effective manner, which, in turn, will contribute to your good reputation.
Vendors
There are a number of factors to look for when choosing vendors to supply the materials for your home performance jobs. Cost is one factor, but other considerations are important as well. Keep in mind the following issues when evaluating which vendors to work with:
Price versus quality. While a low price will help you make competitive bids, in the long run your reputation can be more impacted by the vendor's service, reliability, and quality. Find vendors who balance all of these factors well.
Technical support. For complex systems, you may need vendors with the technical expertise and quality of service to provide guidance both during and after installation.
The right product. Find vendors or work to get your preferred vendor to stock the best products for your home performance jobs. Don't necessarily trust that what they have always carried will suffice. Research the best home performance products (for example, spray foam kits, duct mastic, caulking, and HVAC equipment) and make sure your vendors keep these in stock.
Loyalty versus shopping around. Sticking with one or just a few vendors can increase your quality of service and sometimes bring volume discounts. On the other hand, spreading out your orders allows you to search for lower prices and more easily meet designer, program, or customer specifications. Choose the option that works best for your business.
Once you have chosen your vendors, here are a few guidelines to help you build and maintain productive relationships, and keep your interactions flowing smoothly.
With every transaction, fill out a clearly written purchase order that specifies exactly what you expect to have delivered and when.
Before completing your supply order, make sure you have established delivery and invoicing procedures that both parties agree upon.
Try to avoid last-minute/expedited orders and frequent order changes to increase the chances of getting the correct supplies on time and on budget.
Consider signing written agreements with key vendors that clarify the basic processes of your interactions and make them routine.
Subcontractors
Given the wide range of measures that often need to be installed as part of comprehensive home performance improvements, you may find yourself lacking certain types of expertise.
This raises the question of whether you should try to develop the required knowledge in-house or partner with subcontractors for some of the work. Factors to consider when making this decision include the following:
Work flow. Hiring subcontractors may make sense for jobs that tend to be intermittent and unpredictable. Keeping employees on hand for this type of work may not be worth the cost.
Quality control. Keeping your work in-house gives you direct oversight of all work that is done and can cut down on conflicts and complications. On the other hand, the benefits may not be worth it if a subcontractor with a good reputation can provide greater technical expertise.
Timeliness. Subcontractors maintain their own schedules and may run into scheduling conflicts or be unavailable for a particular job. However, the flexibility of hiring subcontractors only when needed can still be cost-effective.
Assuming you do choose to use subcontractors in at least some cases, here are a few tips to help you build and maintain productive relationships with them.
Require contractors to demonstrate proper licensing and other credentials and provide references that establish their capacity to perform competent, quality work.
Be sure that all subcontractors carry proper insurance and workers' compensation policies. Your own provider can advise you on whether a subcontractor's policies should name you as an additional insured for a given job.
Set a time line for job completion and establish clear milestones that will keep everyone on schedule.
Perform regular inspections of your subcontractors' work to correct any problems before they become too large.
Set clear expectations about the level of quality you require, including conditions for termination based on underperformance and incentives for exceptional work.
Be sure to follow federal guidelines that define a subcontractor versus an employee. Consult with your legal advisor to be sure you do not cross this line unintentionally.
If your HVAC company is looking to leap into WHPC, check out the full strategy guideline on the Building America web site at www.buildingamerica.gov.
---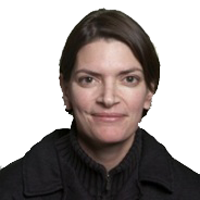 Christine Liaukus is an architect and Certified Passive House Consultant at the Center for Building Knowledge at the New Jersey Institute of Technology, in Newark, New Jersey.