Managing an HVACR team can be rewarding but also challenging at times. To thrive in our industry, business leaders need to possess a unique combination of technical mastery and an understanding of management best practices.
As a co-owner of a family heating, ventilation, and air-conditioning business, you might say I've seen it all. My team and I have learned from the challenges we've faced, and I'm thrilled to share we're now in a very good place. We have a loyal roster of clients, and Bryant has named our company one of its top North American dealers for four consecutive years.
But this article isn't an advertisement for us. The content I'd like to share is designed to help you successfully manage and expand your HVACR business. 
Here are some strategies to consider:
Prioritize Customer Service
We have committed to putting the customer first and that promise has served us well. In addition to delivering a top-quality product and excellent service, we prioritize good communication. What does this mean? As an HVACR owner, it means rather than making excuses, aim instead to lead, motivate, and inspire those you serve.
In simple terms, make the effort to communicate. Though we have mastered this and fortunately do not see problems often, we experience the occasional roadblock. In these cases, we are forthright with our customers and transparent about what it will take to install the HVACR systems they deserve. 
To strengthen your business, we encourage you to do the same thing. Make customer service a priority, and your community will take note. Two-way communication is always appreciated, with opportunities for customers to leave a review, reach out via email, or respond to a survey – it is not only essential for business, but the feedback tells the story.
Train Your Workforce
Technicians are the lifeblood of any HVACR company. This means you need to equip them with the tools they need to succeed. Rather than cramming your training into a day or two, endeavor to go deeper. Have each new technician shadow an experienced one before diving headfirst into their role. 
Comprehensive training can help take a well-qualified team member to the next level and the same thing applies to professional development. Offer plenty of options for learning, from technical training to career-related training to sales role-play. Encourage technicians to advance internally and let them see the value in the other department positions.
Ultimately, these opportunities will inspire your technicians to stay loyal to the company. Try to make a point of encouraging growth for the best results. Because here's the truth: The happier your workforce is, the more satisfied your customers will be. 
Elevate Your Company Culture
A strong HVACR team culture goes beyond training. It also involves competitive wages, trust, and communication — again — open and honest feedback. On the off-chance, if one of your techs makes a mistake or takes longer than expected, communicate that issue immediately. Offer support when you can and then give the employee the chance to get it right the next time.
Similarly, you can strengthen your company culture by listening to your technicians when they come to you with feedback. If they have thoughts on the condition of their vehicles for instance, or frustrations involving the occasional customer, hear them out.
The best teams are those whose members feel comfortable being honest. There's a caveat, though: You need to practice empathy and kindness when the feedback isn't necessarily something with which you agree. One way to do this is to listen openly. And a simple act of kindness might be planning quarterly company outings. Show your workers you value them, and you will build a welcoming work community as a result.
Incentivize Worker Performance
Rewarding your top-performing techs is a wonderful way to show your employees that you care, and an added benefit, it will likely increase worker retention. A small investment in your team (beyond the company outings mentioned above) can boost your productivity by a long shot.
Incentivizing performance is a great place to start. You might reward team members who upsell their installs the most or offer praise to those who receive the most positive feedback from customers or give a lunch gift card to the one who signs up the most clients for long-term maintenance agreements.
Also, a reminder – these incentives don't have to be monetary. They can be, but many technicians also appreciate perks, i.e. more vacation time, or internal recognition at the company luncheon. You can experiment, of course—but don't underestimate the power of incentivizing your team.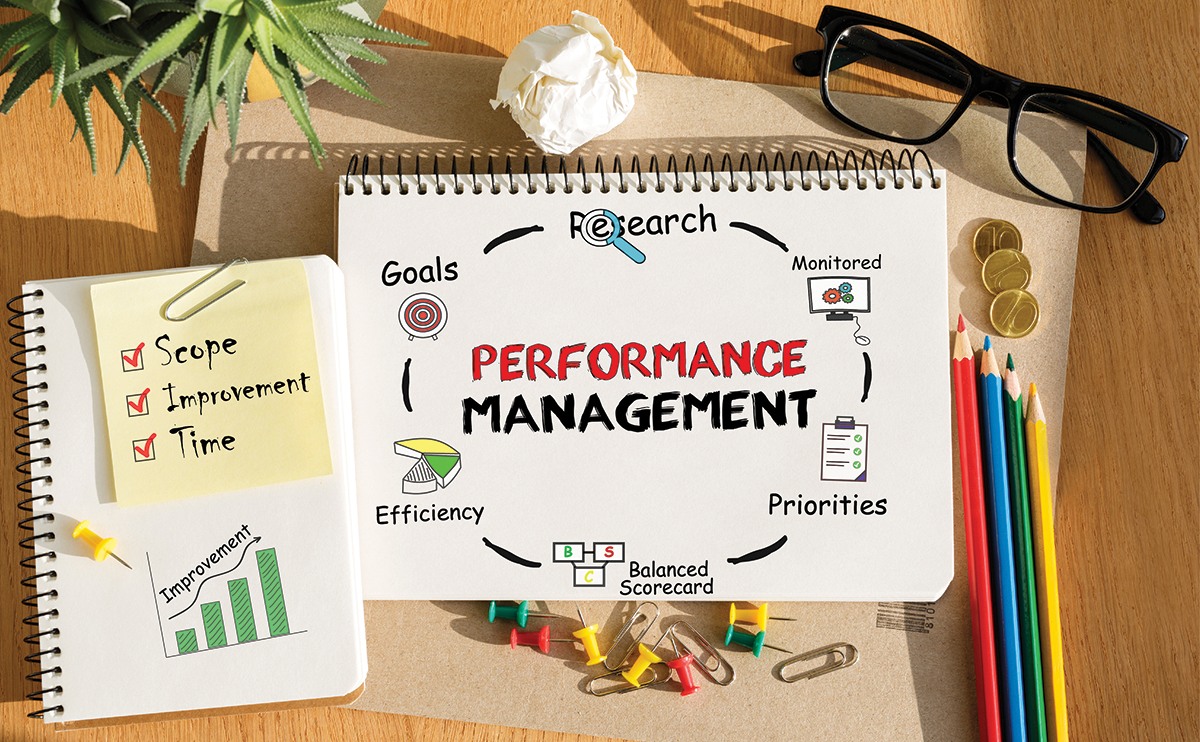 Fine-Tune Your Marketing
Successful HVACR businesses need to connect with their target audience to grow. You'll want to revisit your marketing plan on an annual basis to make sure you're finding the right people. Social media and email marketing are solid digital tools. However, don't forget that in our industry, about 60% of leads come from repeat business and referrals. Word-of-mouth can go a long way, so make sure your marketing plan also focuses on the existing valued clients.
For newer clients, note that your website precedes you. Keep your content clear and concise—just thorough enough to inform readers, but not so long that visitors get bored or confused. Follow search engine optimization (SEO) best practices, and emphasize quality over quantity.
Improve Your Invoicing
No one wants to spend all their time collecting outstanding invoices. While the unfortunate truth is that some customers will pay you late from time to time, this doesn't have to be the norm. HVACR companies can increase their earnings simply by improving their invoicing strategy. 
From where we're standing, if you aren't organized about the way you bill your customers, your invoices are more likely to slip through the cracks. Creating a system for sending invoices on site, and then following up quickly with reminders, will help you collect what you deserve.
Invoicing software can help you manage your billing even more efficiently. In addition to earning more money faster, you'll be able to spend less time invoicing and more time focusing on your core business.
Strengthen Your Scheduling
Scheduling issues are the bane of any HVACR company's existence. I know it, you know it, and your customers certainly know it. This can be tough to navigate, however. You don't want to rush your technicians. At the same time, you don't want huge lags between bookings either.
Route optimization is the solution. You can either invest in route optimization software (this is a lifesaver for businesses that send crews all over the map each day), or you can simply take more time to organize each day's service calls.
Making lists, or even pinning locations on a map, can help you navigate distances and traffic. If you have multiple crews, this will help you determine whom to dispatch where. If you're a smaller operation, this same strategy will help you organize your bookings based on proximity.  
Understand Your Why
Above all, you need to understand why you're in this business. From your customers to your vendors and partners, HVACR is a collaborative industry, founded on a love of the systems that people need to live safely and comfortably in their homes.
The friends, family, and colleagues who make up my team are a huge part of my why. There are other partners and stakeholders involved in the projects we take on as well. I know that I'm in this business because I enjoy the work my team does and the customers we serve.
I'm not preaching – your why does not need to be the same as mine. We're all different people from diverse backgrounds, and that's part of what makes this industry so special. But whatever your reason, I do encourage you to consider what HVACR means to you. 
Rachel Sylvain is CEO and Co-Owner of Westport, Massachusetts-based AGS HVAC Services. For details on how to grow your HVACR business, please contact her at rachels@agshvacservices.com. Visit agshvacservices.com for more information.