Seize the opportunity to define the customer experience through the conversations your technicians have with your customers, and manage the image they portray to your customers.
When you think of a technician skilled in the art of conversation, you can be forgiven for picturing the talkative tech sharing stories with the customer about their favorite sports team or what they did last weekend.
You might not be alone in admiring the technician's ease in engaging the customer in conversation and may lament that you don't have the comfort or skill to do the same.
What you may not appreciate, however, is that fewer and fewer customers see much value in these interludes and some may even see them as negative, unwelcome interruptions. This is particularly true if the invoice that follows includes the time spent in idle banter.
Today's customers are busy people and have many competing demands on their time. They might tolerate (and even appreciate) short moments of personal chitchat, but they value their time even more. This provides an opportunity for forward thinking service providers.
Dictionary.com defines conversation as the "… interchange through speech of information, ideas, etc."
Good conversations, however, are more than the simple exchange of ideas. Good conversations — particularly in business — have a purpose and contribute value. Good conversations can convey important information. They can persuade others to take actions that will benefit them and/or their business. Conversations of value can communicate empathy, demonstrate competence and build trust.
Good conversations can relieve stressful situations and build confidence.
Unfortunately, most service companies don't invest enough time and effort in teaching their technicians the fine art of good conversation. Even though the conversations their technicians have are instrumental to the opinions customers form about them and the companies they work for, the type and tone of these conversations are left largely to the individual technicians.
Some handle this extremely well and customers appreciate the trust and confidence they're able to create. Others have difficulty.
The opportunity is for you to define the customer experience through the conversations your technicians have with your customers, and thereby manage the image they portray to your customers.
It's important all of your technicians understand what good conversations are and engage in them in a manner that consistently and positively contributes to the customer experience. Your role as manager is to ensure your technicians understand what good conversations are and how and when to engage in them.
The What
A good starting point is to ensure that your technicians understand that not all conversations are created equal. One way you can do this is lead an open discussion about conversations that contribute and those that can detract from the service experience.
You can point out that that the act of engaging a customer in conversation may not always contribute to a better relationship or experience.
For example, others can perceive conversations that are self-focused and have no purpose as a waste of time. You can discuss and gain agreement about how good conversations with customers will build relationships based on trust and understanding, while poor ones will have the opposite effect.
You can help your team recognize that good conversations have a purpose and that they contribute to the relationship. And, by focusing on the needs and/or interests of the customer, you can show them that conversations deliver real value.
The How
Good conversations are based on three dimensions — speaking, listening and observing. You should emphasize the importance of speaking at the customer's level of understanding and taking steps to ensure the customer does indeed understand.
You can discuss the power of language and how some words contribute to your credibility and to the customer's confidence in us, while others actually detract from these and can cause confusion and frustration. When talking about complicated issues, you can encourage your technicians to use drawings and pictures to assist in understanding.
You'll help your technicians greatly by reminding them that good conversations are a two-way exchange of information and that listening is a critical component. Without listening, the technician is merely making a speech.
Your technicians can communicate that they are listening through eye contact, body movements and the use of clarifying questions. They may even take notes. Where understanding is critical, you should emphasize the importance of restating what the customer has said. By listening well, your technicians demonstrate empathy and interest, which are important trust builders.
Observation is the third component of good conversation. Your customers communicate myriad information through their body language. Your customers' body language will indicate whether they are interested, bored, anxious or even emotional.
Good conversationalists will observe body language for clues about the other's engagement in the conversation and adjust themselves accordingly.
The When
Obviously, when to engage in conversation requires good judgment. Regardless of how friendly a customer is and how much you have enjoyed each others' company in the past for example, it's unwelcome to try to engage them in conversation about a shared passion when they're obviously harried and trying to get on to something else.
If in doubt, a good approach for your technicians is to state what they would like to speak about and ask if this time is good one for the conversation.
With this in mind, here are three opportunities to engage in good conversations that will contribute to the customers' positive service experience.
1. Arriving on site.
This is an excellent opportunity to engage in a conversation with the customer that conveys empathy and competence. You should help your technicians to make the most of this opportunity to make a favorable "first impression" and build confidence and trust from the moment your technician walks in the door.
For example, you can ensure that your technicians:
Let the customer know they are there
Advise them of any unusual circumstances
Ask how everything is performing
Ask if there is anything else they would like them to consider while they are on site
2. When making recommendations of value.
Your technicians can really add value by helping the customer recognize what they can do to contribute to their success.
Who better than your technicians to recognize when there is an opportunity the customer can take advantage of to make an improvement? Engaging the customer in a conversation that communicates this information and provides them with the information they will need to make an informed decision is a value.
3. Before leaving the site.
This is an excellent opportunity to communicate the work that has been done, work that will be completed in the future and to ensure the customer has all the information they need to contact us in the event of an unforeseen problem.
It's also a great time to make recommendations for improvement and to assess the customer's level of satisfaction. It's also good to ask if there is anything else needing attention at this time.
Your technicians play a major role in creating the customers' service experience and their confidence in your company. By understanding what good conversations are, how to conduct them and using their judgment to selectively engage the customer, your technicians can significantly add value to the customer relationship.
Your job is to define your expectations and teach, coach and encourage good conversations that contribute to a positive service experience for every customer, every time.
---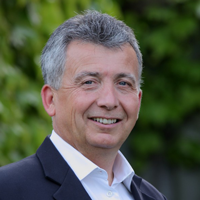 Jim is president of BBA Consulting Group Inc., a management consulting and training firm dedicated to helping technical service firms leverage the untapped potential in their business-development efforts. For additional information, visit jimbaston.com.