There may be few things more important to homeowners than a comfortable temperature inside their home year-round. A new air conditioner or furnace can cool and heat more efficiently than older models, while also bringing down utility costs due to increased energy efficiencies.
Still, the costs of purchasing and installing new units can be daunting to homeowners, and figuring out how to best budget for those expenses, both planned and unplanned, is a key consideration as well.
The availability of financing is an important factor in many consumers' choice of an HVAC contractor. When financing is available, customers seeking flexible payment options benefit. But contractors benefit too: It helps you remain competitive, and it can help build a stable of loyal customers who return to your place of business to service and maintain their HVAC units.
Further, research shows those who take advantage of financing spend $2,019 more for their average home improvement purchase than those who don't.
Offer Financing Early and Often
It's also extremely important every customer is aware financing is available. Never assume consumers aren't interested in financing.
Financing options should be integrated into all sales and marketing messages and presented to every customer at the beginning of the sales process. That way, you can open up payment possibilities for the consumer at the outset, and help them view the total purchase amount differently since some consumers may have set a mental cap on spending.
Consumers like choices, so let them know during the in-home sales process, in a clear and transparent manner, that there are flexible payment options that may work best for them, allowing them to get the goods and services they need or want.
Consumers may want to use financing to free up their cash for emergencies or other expenses, to increase their buying power or simply as a necessity to get what they need, when they need it.
When sales associates are comfortable explaining available payment options, dealers tell us they are more successful with higher close rates on sales, increasing ticket sizes and selling higher efficiency units. Employees should be trained on how to introduce credit early in sales conversations, how to accurately explain it to consumers and help address any consumer concerns.
You should ensure financing programs are communicated consistently across all channels. Many customers research their purchase and also how they might pay for it. When potential customers are researching businesses like yours online, they may take note of the fact that you offer financing and put you on their short list of suppliers for consideration and evaluation.
Having a consumer-facing, web-enabled finance offer available can make the difference in the buying decision.
Availability of Financing Matters
Synchrony Financial's annual 2015 Major Purchase Consumer Study underscores the importance of financing, finding that 75 percent of our home improvement cardholders "always" seek promotional financing when making a major purchase (more than $500).
The study also showed that close to half (44 percent) of home improvement cardholders surveyed said they would not have made a major purchase, or would have gone to another business, if financing were not available. Further, 85 percent of home improvement cardholders surveyed said they feel promotional financing makes their large purchases more affordable.
These points emphasize the importance of having financing available and communicating its availability consistently across all your marketing channels. It's important that your signage, displays, website and social channels all communicate your message consistently.
Beyond Credit
Growing your business and increasing customer loyalty. It's important to understand your customers and the customers you want to attract, how they shop and how they make purchasing decisions — including the decisions they make when financing a purchase.
Financing programs do more today than simply fund the purchase of goods and services. They help foster loyalty between you and your customers. From store credit cards to loyalty programs, analytics to marketing, financing helps build relationships that last.
---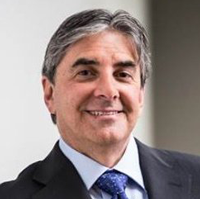 Glenn Marino is executive vice president & CEO, payment solutions at Synchrony Financial. Visit toolbox.mysynchrony.com to learn more about how financing can help grow your business.