A comprehensive training program establishes a common foundation from which all new associates can build.
When a home's HVAC system fails, like a plumbing emergency or a loss of electricity, there's a sense of urgency to repair or replace the unit. Homeowners rely on knowledgeable contractors — and contractors turn to credible distributors — to ensure they receive the products they need, top-notch customer service and prompt order delivery.
One way to set your company apart from the competition, and attract an eager and talented workforce, is to offer a comprehensive training program for your employees. You want your company to be recognized in your area as a reputable expert in HVACR, and to do that you must prepare your associates to be knowledgeable and efficient workers.
Having a comprehensive training program ensures your employees are well prepared to service a customer in need and will save your business money in the long run.
When setting up your own, in-house training program, you'll want to be sure to cover four key areas:
HVAC Products: HVAC technology is complex and evolves every day. More often than not, when an HVAC unit or part is needed, there's a sense of urgency that requires a knowledgeable distributor and contractor to deliver and install the product.
You'll want your technicians to be familiar with the products you sell and service, so they can be efficient in the field when diagnosing and solving a customer's problem.
Federal Regulations: Complying with federal regulation changes from the Environmental Protection Agency (EPA) and the Department of Energy (DOE) require a full understanding of how these changes affect products and their usage. Municipalities may also have their own guidelines requiring that units and supplies are up-to-code.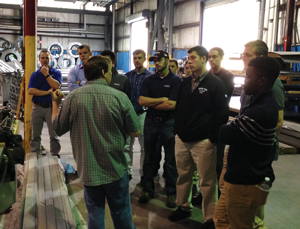 It's important to be aware of all standards, both federally and locally.
Customer Relationships: Being a reliable resource when your service is needed is a great way to develop strong customer relationships and increase the chances of your business being recommended to potential customers.
Understanding how to speak in terms the customer will understand and appreciating their urgency to repair or replace a unit or part is important in building customer relationships. The customer will be happy if your technician is knowledgeable and efficient in fixing their problem, but they'll be a customer for life if that technician is also respectful of their needs and can communicate in a clear and polite manner.
Manufacturer, Distributor and Contractor Knowledge: Knowing how to get product details, technical assistance and how to place orders will allow for realistic turn-around time and cost expectations with your vendors.
Your employees should understand your company processes, both how to follow them and why they're in place. The last thing you want is for something to fall through the cracks because someone didn't know who to turn to or where to go for an answer.
Training Curriculum
Many distributors and manufacturers offer training to contractors and their employees — it's up to you to take advantage of these programs.
At Ferguson HVAC, our intensive program provides new HVAC associates with an in-depth overview of the industry and products. An experienced trainer leads a group of approximately 12 new associates through a five-month program at a large branch with multiple satellite locations.
Trainees work with a variety of experienced associates and HVAC customers, which gives them an opportunity to encounter a wide-range of real-life scenarios that prepare them for success in their new roles.
When looking for a training program for your staff, you'll want to find something that offers a variety of settings and scenarios in the curriculum.
Classroom training should not only cover product and industry knowledge, it should also provide peer-to-peer and trainer-to-peer interaction that prepares your employees for on-the-job experiences.
Mock scenarios and role-playing allow trainees to replicate customer interactions that will take place. Your employees will learn industry lingo and how to place orders so they're able to get what they need.
Another option is self-directed education through an online training module. For this method, associates of all levels are able to access customer relations courses and HVAC product training presentations on their own schedule, allowing for more on-the-job training opportunities.
You'll also want your trainees to spend time in your distributor's warehouse to understand the time it takes to pull an order and the spatial element of the products sold. By knowing the dimensions and weight of an item, associates can more accurately quote freight time and costs.
In addition, real-world experience at your distributor's counter allows trainees to interact with real customers. Understanding the customer's business, building relationships, placing orders and navigating customer concerns and special requests are all customer service elements best learned on the job.
Visits to sheet metal and equipment manufacturers allow trainees to gain a full understanding of internal processes, such as how the product is made and the lead time required for a product to be delivered to the end-user.
You'll also want to have your trainees shadow your experienced service technicians from their first call of the day to their last. They learn what a day in the life of a technician is like and how they must answer to the homeowner.
Lastly, it's a good idea to have your trainees spend time observing the installation of equipment, ductwork and piping in a new construction home. Seeing how supplies are used in the field adds value and understanding of what needs to be done to complete a job.
Bring Training In-House
Many of the things listed above that Ferguson and other distributors offer in their training programs can be replicated and adapted to your own, in-house training program. The following are some of the areas you should consider covering, and how to implement them at your company.
Product training. Distributors hold on-site product and manufacturer training classes open to contractors. Take advantage of these classes, as many of these courses can sometimes include certification. These training courses also keep you up-to-date on new products and regulation changes.
Self-directed learning. Many manufacturers host product-training videos on their websites and online video platforms such as YouTube. Trainees can turn to these resources on their own schedule and on an as-needed basis.
Customer relations. Mock scenarios between a contractor and a homeowner will give a trainee an opportunity to learn how to speak to homeowners in terms they'll understand and to gain their trust. Having an opportunity to experience challenging customer interactions in a controlled environment can prepare a trainee before their first day on the job.
Distributor knowledge. Many distributors will give contractors tours of their warehouses, giving them insight into how orders are placed and fulfilled. This provides insight into delivery lead times and allows contractors to have accurate expectations for when they can expect their order to be available.
Company rotation. Trainees should sit with other members of your company to learn more about their roles. Having an opportunity to experience a day in the life of the office manager, the company accountant and other key functions will give the trainee an appreciation for how the business is run and how their performance affects others.
Association resources. Associations such as ASHRAE and ACCA offer training and certification courses as well. Work with your association to set up some training sessions through them.
Job shadowing. Before a new associate begins taking their own service calls, having the opportunity to shadow an experienced technician will allow them not only the opportunity to see what their days on the job will be like, but will also give them an opportunity to see how a professional builds relationships with homeowners.
Your company can benefit from having a comprehensive training program, because it establishes a common foundation from which all new associates can build. Centralizing a training program not only reduces the typical learning curve of a new hire, it also allows for the rest of the business to remain concentrated on servicing customer needs.
---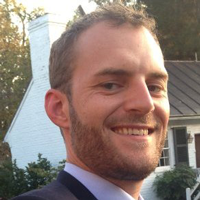 Lander Claassen is responsible for Ferguson Enterprises' HVAC training in the Midwest and Mid-Atlantic districts. Claassen started with the company in 2005 and is accountable for on-boarding, developing and training new associates as part of their sales management trainee program. You can reach him at lander.claassen2@ferguson.com.