We remember a close friend and HVACR Business Editorial Advisory Board Member, Jim McDermott
It is with a heavy heart that I learned today and share with all of you, the passing of a colleague, a brilliant advisor, and a cherished friend, Jim McDermott. In addition to the enormous impact that he made on the HVAC industry, he was also instrumental in helping me launch HVACR Business. While we are all saddened to lose such a giant and a dear friend, I am reminded today that it is more appropriate to celebrate the man and a life well-lived, rather than dwell on the loss, however great it is.
A towering figure in the industry, he was also generous with his time and advice, always there to help. I am sure I speak for many of my colleagues when I say, he was instrumental in my success. He was a brilliant advisor to me as he was to countless others. To understand the scope of his impact, you must understand how far-reaching his influence has been – it spans 50 years and several generations. 
McDermott Oversaw a Great Period of Expansion in HVAC
McDermott began his career in editorial at The Air Conditioning and Refrigeration Business magazine in 1965. As the industry began to evolve, McDermott understood the newly placed importance on service, and after becoming a publisher, he changed the magazine name to Contracting Business. This was a critical crossroads that changed the idea of HVAC companies and their value propositions and paved the way for industry growth and expansion.
Said Matt Michel, CEO of Service Roundtable, at the time of Jim's retirement, "Jim McDermott is a towering figure in the HVAC industry. From his editorial platform, he oversaw one of the greatest periods of service innovation the industry has seen."
Our First HVACR Business Editorial Advisor
My personal and professional experience with Jim was no less impactful. He was my mentor at Penton Media. After spending 37 years in various leadership positions there he retired. Several years later when I called upon him to help me launch HVACR Business, he didn't hesitate to say yes. His excitement was palpable. For me, I knew there was no better person with whom to consult – after all he had helped shape HVAC contracting and engineering space since the late 1960s and had seen it all. His knowledge wasn't limited to one segment of the industry either. It spanned multiple industries — contracting, engineering, distribution, and manufacturing. With his help and guidance, I knew HVACR Business would be a success. Today, it would be an understatement if I were to oversimplify and say, "I am grateful to the man who helped change the course of my life in business." 
At the start, we went right to work. He was ready to get to work and as he was often wont to do, was ignited by the challenge. Together, we wrote the business plan which became the bedrock for HVACR Business. Once the blueprint was complete, we went about recruiting other industry leaders to write for and advise us. Within weeks, Ron Smith, Ruth King (still a columnist to this day), and Jackie Rainwater were added to the team.
When we first began, we talked on the phone weekly, Jim in North Carolina, and me in Cleveland. He'd expound on one topic after another, all editorial ideas that he felt we should be executing. The information was delivered with such fervor, I simply could not transcribe it fast enough. As a result, we invested in a VOIP phone system. Jim would call with an idea (or three or four) and I'd simply press one button and every detail was recorded — no pen in hand. After he retired again, our calls became less frequent and centered more on golf and family. 
For those of you who did not know Jim – and for this readership, that number is probably low – upon his retirement, eight different contractors, manufacturing, distribution, and media organizations joined together to celebrate him. These included the Air Conditioning Contractors of America (ACCA), The National Comfort Institute (NCI), Service Roundtable, Air-Conditioning, Heating, and Refrigeration Institute (AHRI), Heating Air-Conditioning & Refrigeration Distributors International (HARDI); and the three leading HVACR publications — Air-Conditioning, Heating, Refrigeration (ACHR) News, HVACR Business, and Contracting Business. 
As I said at his retirement celebration, if you look back over the past 50 years, you'll find no one who made more of an impact on the HVACR industry than Jim McDermott.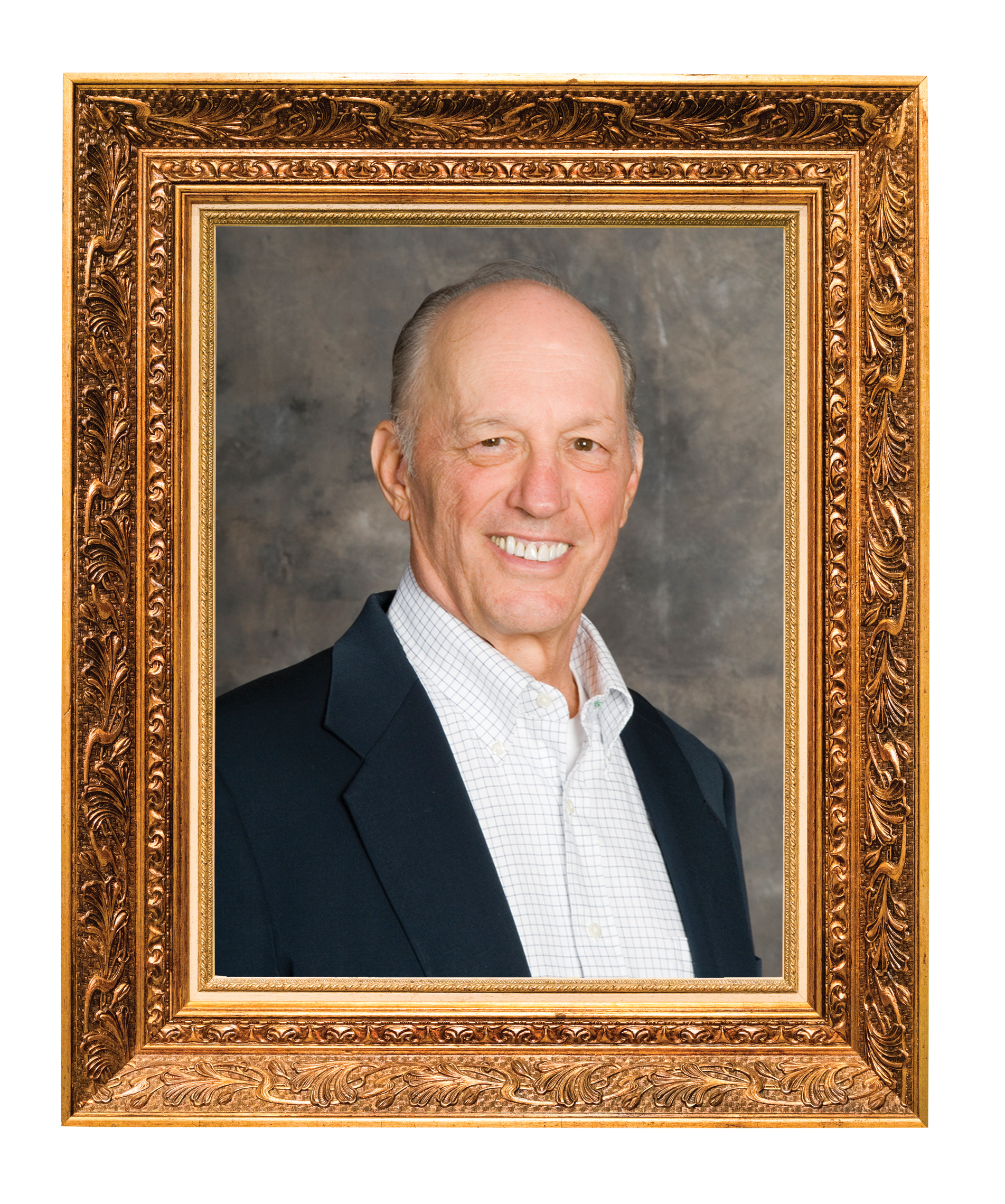 McDermott Single-Handedly Fostered Dialogue Among Competitors 
Notwithstanding my own personal and professional experience with my friend, McDermott worked tirelessly to foster positive working relationships among so many air-conditioning and heating contractors, manufacturers, and distributors, and consistently acted as coordinator for multiple, key industry, and coalition events.
With the advent of new technologies, and as the HVACR industry continued to develop, McDermott embraced the change, advocating for and educating all of us on the importance of ongoing training and development. Again, there is no measuring the impact that had on the development of new roles, expanded career paths, and, ultimately, more successful contracting businesses.
Over his career, McDermott held leadership roles at Penton Media where he was the Group Publisher for the Mechanical Systems Group which included eight different publications. Jim also held executive positions at Penton Media's Quality and Training group, Penton Custom Media. Jim was also an advisor to SocialTract, the HVACR industry's first blogging service, and later served as an advisor for the Content Marketing Institute.  
"The greatest contribution he made to our industry was when he, recognizing the adversarial relationship between manufacturers, distributors, and contractors, took the initiative to do something about it," said HVACR legend Ron Smith. "He started arranging several major dialogue meetings of great contractors with major manufacturers."
In no way is it hyperbole when I say, it is rare to meet a person with such deep-rooted industry experience, expertise, and a passion for the business, who also has such a willingness to help the next man in line. That was Jim. Some might call him a mensch. Many have called him a mentor. But over the years, Jim was more than that to me — I was lucky enough to also call him my friend.
Today, help me celebrate the man, the mentor, a colleague, and my dear friend, Jim McDermott. Jim, you will be greatly missed.
Terry Tanker is the owner of JFT Properties LLC and publisher of HVACR Business magazine. He has more than 25 years of experience in the advertising and publishing industries. He began his career with a business-to-business advertising agency. Prior to forming JFT Properties LLC in January 2006 he spent 20 years with a large national publishing and media firm where he was the publisher of several titles in the mechanical systems marketplace. In addition to his experience in advertising and publishing Terry has worked closely with numerous industry-related associations over the years including AHRI NATE and ABMA.