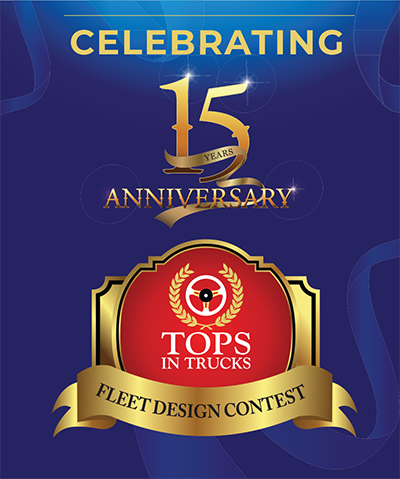 Welcome to HVACR Business' 15th edition of the Tops in Trucks Fleet Design Contest. Over the last several months, many of you were introduced to our Managing Editor, Heather Langone, via her editor's page. Leading up to this issue we've had many discussions on the history behind the contest. The most important of which was why did we start the contest? Simple. As I traveled around the country making sales calls to advertisers, I saw too many white service vans with orange ladders driving around. To me, it seemed like a huge opportunity for us to help contractors market their products and services more effectively. I thought an issue about fleet design would be a great source of editorial content for the publication, and a natural fit for our largest advertising category – automotive.
Surprised? Up until the chip shortage, the group included Ram, Ford, GM, Nissan, and Mercedes Benz – all vying for the lucrative contractor market. Our metrics show the HVACR Business readership, accounts for over 500,000 vehicles including service vans, trucks, box trucks, and sales cars. So, you can see why we're an attractive buy for the automotive industry.
As I travel around the country now, it appears to me those white service vans with the orange ladders are more of an exception than the rule. We take pride in the fact that we've played a part in that change along with contractors who wanted a guaranteed marketing investment. We've demonstrated many times how the return on investment pays off. And, for additional information on that topic turn to page 18, where you'll find our guest columnist, Emily Newton's article, Take Advantage of the Power of Fleet Wraps. According to the article, statistically, you can expect to reach 30,000 to 70,000 potential customers per day, with a service vehicle that is wrapped depending on the size of the city in which you are located. I'd like to thank all our contestants for participating and congratulate our winners, runners-up, and honorable mentions. Since this is our 15th Anniversary of the contest, our Art Director, Megan LaSalla put together a wonderful collage of all our past winning entries (pages 20-21). And, a special shout out goes to Carmine Galletta and his team at Gallett Air Inc. in Long Island NY, for being our first winner and a thought leader and leading the pack with fleet design for decades.
To see what goes into a winning fleet design, turn to the last page of the issue and read our 20 Questions interview with one of this year's winners, Chad Collins from Pride Plumbing Heating & Cooling.
We hope you enjoy the issue and if you're considering wrapping one or all of your vehicles and have questions, please reach out to us. We'd be happy to share what we've learned over the years. On July 1st we'll be launching a new website and we'll be dedicating a special section on the site to all things "fleet" so keep an eye out for future announcements on the launch.
One final note and special request – if you enjoy this publication please go to the website and click on "Subscription Center" in the lower left and renew your subscription today. Like many things paper, printing and postage have all seen a double-digit increase. Our ability to carry subscriptions past the 24-month mark is over. We need to hear from you! Subscribe and renew today!
Terry Tanker is the owner of JFT Properties LLC and publisher of HVACR Business magazine. He has more than 25 years of experience in the advertising and publishing industries. He began his career with a business-to-business advertising agency. Prior to forming JFT Properties LLC in January 2006 he spent 20 years with a large national publishing and media firm where he was the publisher of several titles in the mechanical systems marketplace. In addition to his experience in advertising and publishing Terry has worked closely with numerous industry-related associations over the years including AHRI NATE and ABMA.