With a large number of vehicles out in the field every day, it can be difficult to keep track of each employee's driving behavior and the amount of money spent on fuel. But, when fleet vehicle abuse goes unchecked or unmonitored, it can cost your business a significant amount of money and stress.
Vehicle and fuel abuse can make a serious impact on your bottom line. Being proactive and taking steps to not only prevent, but also eliminate vehicle and fuel abuse can save your company a great amount of money and eliminate wasted time.
By integrating a GPS fleet tracking solution into fleet operations, business owners and managers can ensure their fleets are remaining within the company budget and not wasting valuable time while out in the field.
GPS fleet tracking solutions can offer you insight into company operations, including poor driver behaviors such as speeding or excessive idling, the location of employees and fleet fuel usage and spend.
Tracking Driver Behavior
A driver's behaviors can leave a permanent impact on company fleets. If negative driving behaviors are exhibited, such as speeding, rapid acceleration, harsh braking or excessive idling, not only can it cause damage to the vehicle, but can also have a direct impact on fuel spending.
An integrated GPS fleet tracking solution can provide real-time alerts that notify managers of negative employee driving habits and inefficient fuel practices such as excessive speeding and idling. By knowing instantly when important events are happening with vehicles, companies can increase driver safety, save on fuel by reducing aggressive driving behavior and preserve the business' reputation.
Fleet tracking solutions can also provide companies with detailed reports that analyze and showcase negative driver behaviors and inefficient fuel practices, allowing companies to proactively know and pinpoint drivers who are in need of coaching and improvement.
Locating Company Vehicles
In addition to monitoring negative driver behaviors, telematics solutions provide managers with a clear view of company vehicles and locations.
A comprehensive GPS fleet tracking solution should allow managers to easily find and view the location of a single vehicle or the entire fleet, as well as track all activity including starts, stops and duration of stops.
As an added benefit, GPS fleet tracking solutions also provide managers the capability to quickly find addresses of service stops and dispatch the closest vehicles with optimized routes, which increases fleet efficiency, decreases overhead costs and maximizes revenue.
Monitoring Fuel Spending
Fuel abuse and slippage are common problems among businesses with multiple vehicles and can occur when employees use the company's card to make non-business related purchases, such as purchasing fuel for personal use.
Keeping up with fuel spending allows businesses to accurately monitor and track spending to ensure that employees are only making company related purchases with the company's card. Fuel card integration can help businesses better manage fleets by incorporating data from employee fuel card purchases into a GPS fleet tracking solution.
Fuel card programs can provide a clear look at fuel card transactions and gas card data, as well as maintenance purchase information, allowing managers to accurately track fuel consumption.
In addition, businesses can receive reports that showcase how much fuel was purchased during a given amount of time as well as the amount of fuel used by a specific employee or the entire fleet.
By implementing a fuel card program with a GPS fleet tracking solution, managers have the data needed in real-time to manage fuel costs and usage.
GPS fleet tracking solutions provide an easy way to ensure HVACR fleets are operating efficiently and within budget. Businesses that implement fleet tracking can save up to 20 percent and can achieve ROI in as little as one month.
---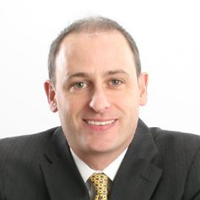 Wyn Partington is vice president of marketing at NexTraq. NexTraq's applications — Fleet Dispatch, Fleet Metrics, NexTraq Connect and NexTraq View — deliver real-time data needed to optimize fleet operations. For additional information, visit nextraq.com.