Six strategies to shift from paper forms to mobile apps.
"It's a joke in the zoo business … the paperwork involved in trading a shrew weighs more than an elephant, that the paperwork involved in trading an elephant weighs more than a whale, and that you must never try to trade a whale, never." —Yann Martel, "Life of Pi."
No one dreams of paper, and yet, despite increased adoption of mobile devices and technologies, paper forms are burying many businesses today. Consider the average cost of paper per employee is $80 — it takes 18 minutes, on average, to find a paper document, and a whopping 70 percent of businesses would fail in three weeks if they had a catastrophic loss of paper due to a fire or flood.
The paper challenge is especially acute for HVACR contracting firms, many of which dispatch service technicians and other field staffers with multi-part forms for customer invoicing, work orders, parts ordering and territory assignments for work at residential and commercial customer locations.
At the same time, it's not uncommon for sales teams and service technicians to be out in the field for extended periods of time before they return to the office. As a result, customer information captured may not be entered and processed for several days — not only delaying the ability to service the customer, but also denying corporate decision makers with the real-time, actionable intelligence they need.
This information delay also negatively impacts payment collection and, in turn, cash flow.
Part of the reason businesses — particularly small to mid-sized firms lacking the budget or internal resources to undertake mobile IT projects — cling to archaic paper processes and Excel spreadsheets is for fear that developing a custom mobile app will prove costly and time intensive.
That is no longer a viable excuse. Today, mobile apps are accessible to businesses of any size due to the cloud delivery model and DIY app builder tools that eliminate traditional costs associated with custom app development, reduce the need for internal IT and app staffing resources, and speed time to market from app creation to deployment across your workforce.
For HVACR businesses that recognize the negative impact paper-based processes are having on sales and service teams in the field, there are a handful of strategies to cost-effectively convert paper forms to highly customizable mobile apps that enhance the productivity of the mobile workforce, lower costs associated with paper inefficiencies and improve customer satisfaction.
Start Small and Strategically
For mobile apps designed for your service technicians and sales personnel operating in the field, it's important to test the waters with a target subset of the employee base. Ideally, you want a group who will use the app most frequently and enthusiastically.
At the same time, focus on converting one or two paper forms used most frequently for which mobilizing will have the greatest and most immediate impact.
By starting small, your business can compare the productivity of mobile app users to non-users to ensure it's providing value. Additionally, these users can provide valuable feedback while generating positive word-of-mouth internally and a strong use case to other employees.
Shape the User Experience Early
Shifting paper forms to mobile apps is not simply about moving a form's content from paper to screen. Your business must think about how users will experience the forms on mobile devices. This is important, as even field staff comfortable with new technologies have ingrained ways of operating.
The more complexity you introduce, the less likely a transition will be successful. Sales teams, technicians and other field service workers will be the ones using the mobile app on a daily basis, and for that reason, their initial experiences are critical.
Additionally, consider new information that mobile apps allow you to collect that was not possible on paper forms, such as the ability to add photos to mobile forms, GPS coordinates, checkboxes, signatures, drawings, calculations and date and time stamps.
Through GPS capabilities, for example, field personnel can visualize routes and improve efficiency, saving your business hundreds of gallons of gas and thousands of miles of wear and tear on your fleet of vehicles.
Finally, the mobile user experience must be simpler and more intuitive than existing paper-based processes. Evaluate how well the navigation is laid out in the app, how many steps it takes to use it and the overall experience of tapping from screen to screen.
Subscription-based Cloud Services
When most HVACR contractors think of mobile apps, they assume it will require costly investments in new hardware, developers and a time drain on IT staff and resources.
In an AnyPresence 2013 survey of IT professionals, more than half said they spent more than $50,000 on the initial cost of mobile app development, with a quarter reported spending more than $100,000.
These costs will not make sense for HVACR contractors, and thankfully they don't have to — you can leverage subscription-based mobile app builders that, for a small monthly price, allow you to easily and quickly create custom apps.
The costs vary, but could be as low as $20 per month — well within reach.
Ensure Multi-device and Multi-platform
Depending on the extent to which mobility has already permeated your organization, there may be certain types of devices field workers have grown accustomed to, or would represent sunk hardware investments if you were to switch to a new set of devices.
If you opt for a mobile app builder tool, ensure it works with all mobile platforms (iOS, Android, Blackberry, etc.) and devices (smartphone, tablet, ruggedized, etc.).
This ensures the benefits of mobile apps will not be restricted in any way, and you will not have to make any additional investments in new technology on top of a costly platform. Leading mobile app builder tools allow your workers to easily change devices as needed, all while maintaining access to the mobile app.
Use as Dispatch Service
Does this scenario sound familiar? To save time and gas, your business sends field workers a customer address via phone or radio. Because the signal cuts out from time to time, the technician writes down the wrong address, leading to inefficiency and negative customer experiences.
Text messages and emails are clearer alternatives, but are easy to lose, never seen at all, or the technician ultimately has to re-write the message onto the associated paperwork they fill out on site.
Using mobile apps for dispatch enables field workers to receive pre-populated form submissions that can carry information such as the site address, the customer's name and any specific issues the technician needs to look at with equipment.
Every dispatch sends a notification to the workers' phones, announcing they have a new dispatch. At the same time, the office can see when a worker has received, opened and finished a dispatch that has been sent.
Ensure Integration
HVACR contractors use a variety of business applications ranging from Salesforce to QuickBooks. With subscription-based mobile apps and mobile app builders, all the data collected can be seamlessly integrated with leading business applications.
This is important, because the last thing your business wants to do is replace the inefficiency of paper forms and manual Excel spreadsheet processes with a mobile app solution that doesn't integrate seamlessly into your existing back-end systems, customer databases and other business applications.
Cloud mobile business app solutions can be simple and powerful to use, and lead to significant and immediate productivity gains and cost savings.
As with any IT project, the key is to follow a set of best practices to ensure a smooth transition from cumbersome paper business forms.
---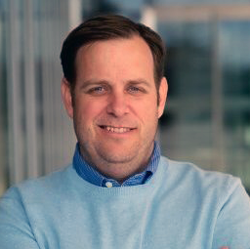 Jason Good is VP, Sales Operations at Canvas, a leading provider of cloud-based software that enables businesses to find, customize and create mobile forms that replace paper forms. For additional information, visit www.gocanvas.com.