Business success depends upon successfully solving the marketing matrix – meaning finding that sweet spot specifically for your brand. Effective marketing is a necessity for most businesses and finding the wow factor for your brand is essential for real growth. Without good marketing and sales techniques that bolster profits, you can't continue. But if you solve the marketing matrix, if you break through that next level, well, then it's on! We have identified four books for you that will help your HVAC company find that sweet spot.
One Million Followers, Updated Edition: How I Built a Massive Social Following in 30 Days
By Brendan Kane
Essential to any successful marketing strategy is the existence of a large online following – especially for contractors. Digital strategist and "growth hacker" Brendan Kane reveals how to build a massive following – in 30 days or less. A wizard of the social media sphere, Kane has built online platforms for A-listers including Taylor Swift and Rihanna. He's advised brands such as MTV, Skechers, Vice, and IKEA on how to establish and grow their digital audience and engagement. Kane has spent his career discovering the best tools to turn any no-name into a top influencer simply by speaking into a camera or publishing a popular blog—and now he'll share his secrets to success with you. 
Find it here.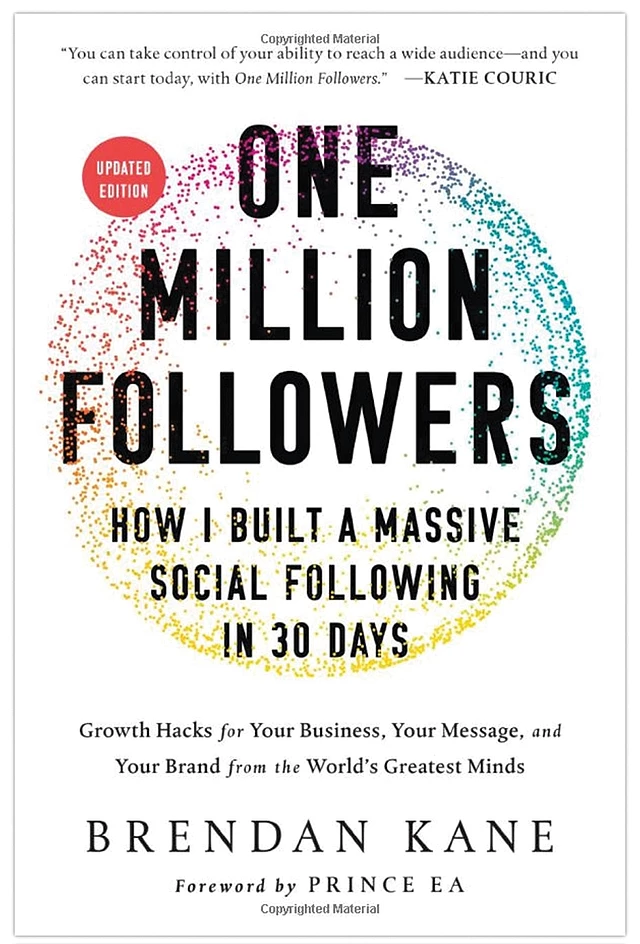 Building a StoryBrand: Clarify Your Message So Customers Will Listen
By Donald Miller
More than half-a-million business leaders have discovered the power of the StoryBrand Framework, created by New York Times bestselling author and marketing expert Donald Miller. 
If you use the wrong words to talk about your product, nobody will buy it. 
The StoryBrand process is a proven solution to the struggle business leaders face when talking about their companies. Without a distinct message, customers will not understand the value you bring and thus, will be unwilling to engage, causing you to lose potential sales, opportunities for customer engagement, and more. Miller's process has helped thousands engage with their existing customers, giving them the ultimate competitive advantage.
Find it here.  
HVAC Customers for Life: How to Turn $25 Leads into $25,000 Raving Fans in 90 Days or Less
By Steph Whittle 
Steph Whittle is the founder of HVAC GrowthLab, with over ten years of experience in turning homeowners into customers for life. She is an industry leader in helping residential contractors upgrade their marketing so they can grow profitably.
Are you looking for a step-by-step, proven blueprint that will take you from the seasonal rollercoaster to the most in-demand HVAC contractor in your service area... without burning your margins on mediocre marketing?
In this conversational and results-oriented book, Steph Whittle presents an industry insider's formula to help you profitably acquire more customers, maximize your value to each customer, and create lifelong raving fans.
Find it here.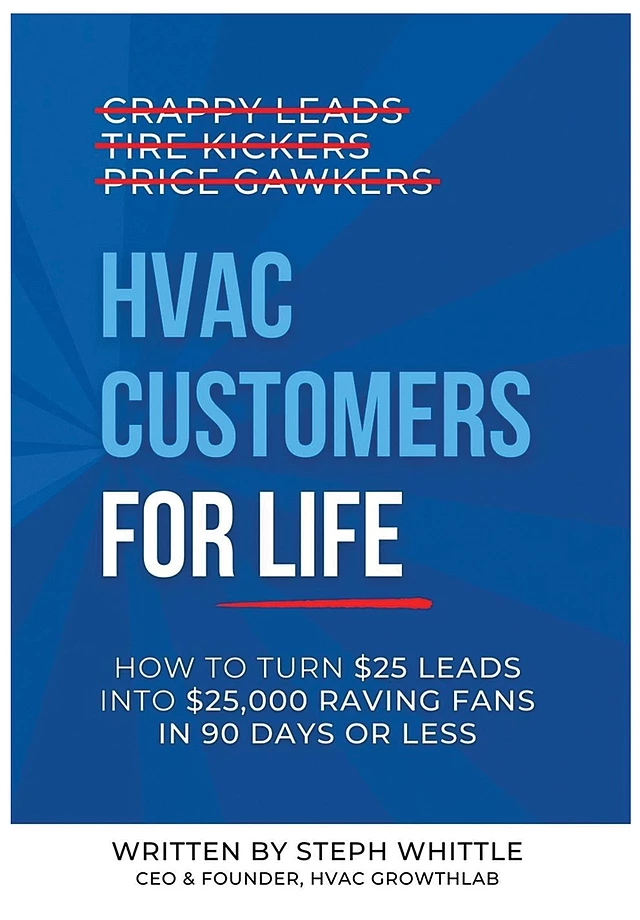 HVAC Marketing Made Simple: Everything you need to generate unlimited HVAC leads for your business and close more jobs on demand
by John Wyche (Author), Andrei Cimbru (Author)
Learn the HVAC Marketing Strategies that have helped our clients become the #1 Local HVAC Authority in their city and dominate the competition without wasting time on outdated marketing methods or buying shared leads. In this book, "HVAC Marketing Made Simple", we lift the curtain on the strategies we use in our company Service Vista (https://servicevista.io) to generate HVAC Leads, including both FREE and paid strategies.

Get all the insights on how we run our social media advertising programs, including but not limited to SEO, Business Listing Optimization, Google Local Service Ads, Facebook Ads, Instagram Ads, Youtube Ads, Tik Tok Ads, and the whole 360 HVAC Marketing Strategy.

Find it here.