What you need to know to hire an attorney before it's too late.
A good business attorney provides vital assistance in almost every aspect of your business.
Just like you need electricity to provide power to your business, you need a legal team to provide resources on a continuous basis. Smart HVACR business owners understand there's tremendous value in building a relationship with a firm that's focused on them.
Still, contacting, interviewing and choosing an attorney to represent your business can seem intimidating. If, however, you treat this process as you would any other vendor partnership, you'll have no problem finding the right partner.
Why You Need a Lawyer
There are two ways of looking at how and when a business owner needs a lawyer — the proactive approach and the reactive approach.
"Most small business owners have a very reactive approach to their legal needs, meaning when a problem arises, that's when they call a lawyer," says Attorney Charles Internicola, managing partner of The Internicola Law Firm, P.C. "An owner has a dispute with a vendor or customer, or competitor, then they typically call a lawyer. That's part of the reactive process — a problem arises, so you call a lawyer."
Smart business owners, as their businesses reach a higher level and are more successful, take a proactive approach. Those owners are actively looking to protect their business and their business assets.
"All business owners should think proactively about their business needs," Internicola says. "If they do, long term, they're going to reduce their legal expenses significantly."
Believe it or not, there are a lot of things lawyers can do with a one- or two-page contract that can prevent problems from happening.
"My job is to help my clients stay out of court," says Cliff Ennico, an attorney with The Law Offices of Clifford R. Ennico. "Once they're in court, it's too late. I spend about 90 percent of my time either drafting contracts or reviewing contracts."
A proactive approach is aligning yourself with a business attorney and firm where you can tap into their industry experience and know-how in the marketplace. For example, you can use your attorney to help implement confidentiality agreements with your employees or establish and design fair, but legal customer agreements as opposed to just copying what everyone does in the industry.
You can have your lawyer review important vendor agreements, protect your trademark and develop long-term plans and protection for your business.
"If you're just starting out, have an attorney review how you've incorporated your business," says Attorney Angela Elliott, a vice president with The Law Firm of Fitzgerald Reese & Van Dyne, Co. "If you haven't incorporated your business, that's the big reason to see an attorney.
"If you've gone through incorporating your business on your own, it's a good idea to have an attorney review it for you to make sure there are no issues."
This is especially important if your business is a partnership.
"It's not something you want to think about when you're just starting out, but you don't want to run into issues 10 years down the road that could have been taken care of in the beginning by having the correct paperwork, agreements and filings in place," Elliott says.
You want an attorney who will help you avoid bad situations. You want someone who is proactive.
"There is no end to the rise of employment litigation," says Attorney Christopher Boman, a partner at Fisher & Philips LLP. "This is something every employer needs to invest in — especially with his or her knowledge base."
Finding the right attorney may seem like a daunting task, but a little research can go a long way toward keeping your business out of trouble and running smoothly.
Where to Find a Lawyer
Like with everything else, the Internet is the great equalizer. You could easily do a search for lawyers that specialize in business law, small business or even entrepreneurs.
Two more Internet resources are avvo.com and superlawyers.com. Both are independent attorney review sites.
Of course, you could always just ask around.
"It's also a good idea to speak to other business owners about their lawyers," Internicola says.
Ennico agrees, saying a referral from other small business owners is the best way to find an attorney — especially if you speak with another HVACR contractor.
"You should never have to look in the phonebook for an attorney," he says.
Another place to get a great referral is through someone with whom you already have a working relationship and understands your company — your accountant.
"Accountants have good relationships with a lot of attorneys and because you'll want someone who is versed in business law, your accountant can provide a great referral," Elliott says.
Lastly, you can always turn to your local bar association. Keep in mind that you'll want the bar association for your county, not the state bar association.
"They won't make specific recommendations, but they will provide you with a list of local business attorneys," Ennico says.
What Questions to Ask
Once you find an attorney, you'll want to set a meeting. Before you ask any questions of the lawyer, however, it's important to do research.
Be sure to evaluate your own systems and planning — where you are and where you want to get to — and what assets you have. Like any other meeting, you'll want to be prepared. Next, request a meeting and start your evaluation immediately.
You can learn a lot from the process by how the lawyer responds to your inquiry: How prompt was the response? Was it generic or genuine? Is it the lawyer that's responding or a team? If you've set up a conference call, is everyone on time?
"You should expect to meet with an attorney, not a paralegal or assistant," Elliott says. "It should be the person working on your business — sometimes it's a partner who is the primary contact, but an associate is the person who works on your business."
One of the first questions to ask is whether or not the lawyer or law firm has experience representing businesses like yours.
"That's a big question, because there's value in an experienced law firm," Internicola says. "You want to be able to tap into their experiences — the problems they've seen, the problems they've avoided and how they've helped their clients."
Elliott adds: "Every industry has different requirements with regards to compliance and safety, and if they're already familiar with HVACR, they'll already be up to speed and can provide faster service."
Don't be afraid to ask if they work with one of your competitors. This is one instance where it's not necessarily a bad thing if they do.
Remember, attorneys can't share information about one client with another, Ennico says.
Also, attorney-client privilege applies from that very first meeting.
"You should be clear with your expectations and the type of work you're looking to have done, especially if you're having issues," Elliott says. "The attorney can't assess your situation if they don't know the whole story."
Your lawyer needs to know and anticipate the needs of your business. Through your relationship, they should be looking to add value to your business. The attorney should ask a lot of questions to determine your goals so they can best craft a strategy that will accomplish them.
"Ask them if you build a relationship with them and you're a loyal client, what type of value will they deliver to your business," Internicola says. "The relationship between lawyer and business client needs to be more than just the numbers. It needs to be a relationship where there's value added."
Elliott also believes it's important to ask, especially with smaller firms and solo practitioners, if they do litigation.
"If you have contract issues that you go in to see them about," she says, "you don't want to get all the way to the end of the process where a lawsuit needs to be filed and find out they don't go to court."
Ennico says there are really only two relevant questions to ask when you first interview an attorney: 1) Can you do the job? and 2) Can I afford you?
"You should understand how billing is going to happen," Boman says. "Ask questions about the lawyer's philosophy and strategy."
Are there different hourly rates for partners, associates, paralegals and assistants? Do they require a large deposit up front? Do they bill monthly, quarterly … are they willing to be flexible when they bill? What do they charge for?
"You should know what to expect when you receive your bill," Elliott says.
Once the interview is over, and you're satisfied with their answers, it really depends on your comfort level. This is someone whom you're going to work with on a regular basis, so it needs to be someone with whom you're comfortable dealing.
"Look for someone you can communicate with," Ennico says. "You don't want someone who is going to look down his or her nose at you. People are nervous to deal with attorneys because they think we're judging them.
"Things happen and it's not your fault that you're in this situation. You want someone who understands you and isn't going to judge you."
You want an attorney who is local and understands your business, but the biggest factor is the sincerity when they're speaking with you.
"If you feel like they're not listening to you or there's something you don't like about them, then there's not a reason to keep going back," Elliott says.
Types of Lawyers
Every business owner knows a lawyer. The lawyer may be a matrimonial lawyer or a general practice lawyer, but what you need to be aware of is that like in your industry, specialization creates value.
You can't be all things to all people. When you specialize, you deliver good product and good service to your customers.
"The same principle applies to law," Internicola says. "You need a firm that practices in business, in small business, because those firms will create value for you as a business owner."
Ideally, you'll want a law firm that specializes in small business, has programs to represent small business and has industry experience that could add value to your business.
It doesn't matter how big the firm is as long as their interests align with yours.
While you want to be sure whomever you hire does do litigation, Ennico warns that you don't want an attorney who only handles lawsuits.
"Litigators have their place, they're really good, but until you get sued they don't really add a lot of value," he says. "Your job in hiring an attorney is you want someone who will help keep you out of court."
A good business attorney, while not an accountant or CPA, should know enough about tax law to advise you on tax questions and should be able to walk you through the tax consequences of each business structure.
"I work with my clients to avoid lawsuits and eliminate risks," Boman says. "The more proactive you are with your lawyer, the greater the chances you won't get into trouble. I can address things up front that will limit or avoid liability altogether."
You want an attorney who knows about corporations and LLCs. They should know how to deal with your contracts and legal disclaimers.
Just like HVACR contractors, where there are one-man shops and shops that employ hundreds, law firms are the same way. There's no reason why a solo practitioner can't do everything to meet a small business needs. At the same time, if you hire a large law firm, it's important to know what areas of practice they handle.
"You could have a larger firm that does a lot of contract work and employment law, but doesn't have anyone who handles worker's compensation claims," Elliott says. "Or they might not cover other areas you might need in the future. It doesn't mean you shouldn't hire that firm, it just means you'd know up front that if one of those issues arose, you'd have to go somewhere else."
Ennico believes a good business attorney acts as general counsel for your business.
"He's like your internist — either he can help you or he can send you to a specialist," Ennico says. "A really good attorney should be well networked enough to refer you to the right attorney if he or she isn't experienced enough in a certain practice area."
In addition to hiring a general business attorney, contractors should also consider someone who practices in employment law.
"If you have employees, you need an employment lawyer," Boman says. "An employee benefits specialist would not be equipped to handle a wrongful termination case."
The key factor is you need a lawyer that focuses on entrepreneurship and devotes their practice to business law and all the areas surrounding running a business.
Red Flags
As a business owner, you have a lot going on and you cannot afford surprises. A good attorney partner can help you avoid headaches — and you want someone who is on your side, not someone who will surprise you.
"An attorney should always be willing to discuss fees with you," Ennico says.
"They should be willing to say, 'Sure we charge by the hour but in our experience a project such as this should be between X dollars and X dollars.'"
If something happens once they're into a job and it's going to end up costing more, they should call you immediately before running up a big bill and hitting you with an invoice you can't pay.
"If you're getting surprised with high invoices, you have the wrong attorney," Ennico says.
Another warning sign they might not be the right lawyer for you is if they're not clear on who will be working on your business.
"If you meet with the partner, are they the one who is going to work on your business or will it be an associate?" Elliott says. "If it is an associate, will they introduce you to them?"
If they've already introduced you to the person assigned to your case, that's a good sign. If they don't, that should be a concern.
"You want to meet and get to know the person who is going to work on your business," she says. "That might not occur in the first meeting, but they should be willing to let you develop a relationship with the person who works on your business."
Again, the most important thing is your comfort with them and the level of service they can provide. A small firm can provide many of the same services as a large firm, it just depends on what areas the lawyers in that firm practice.
"If you feel you can't communicate with an attorney, don't hire them," Ennico says. "A good small business attorney is not just an attorney; they're a manager, an HR person a psychiatrist and a mommy.
"They're the go-to person to call when you don't know where else to turn. They can point you in the right direction."
Conclusion
Lawyers are commonly described as a "necessary evil," but the right partner — while necessary — certainly isn't evil.
Working with your attorney shouldn't be a painful experience. If you're proactive and you have a good relationship with your attorney, it can be beneficial to your business in the long run.
"You shouldn't hesitate to call them — they're a resource," Ennico says. "It's less expensive to keep you out of trouble than it is to get you out of trouble."
Elliott echoes this sentiment. She believes many business owners hesitate to see an attorney because they think it costs too much, but it's much more cost effective to prevent issues than it is to clean up problems after the fact.
"I know that it's cheaper to have my furnace serviced on a regular basis than to wait until there's a problem," Elliott says. "Your business is just like my furnace, and a lawyer helps keep it running smoothly."
---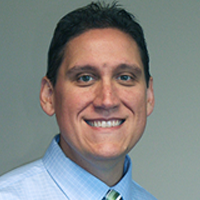 Pete Grasso is the editor of HVACR Business magazine and the Ahead of the Curve enewsletter, as well as web content editor for www.hvacrbusiness.com and author of the blog Keeping it Simple.